BAFTA winning Bait with live score from Gwenno Saunders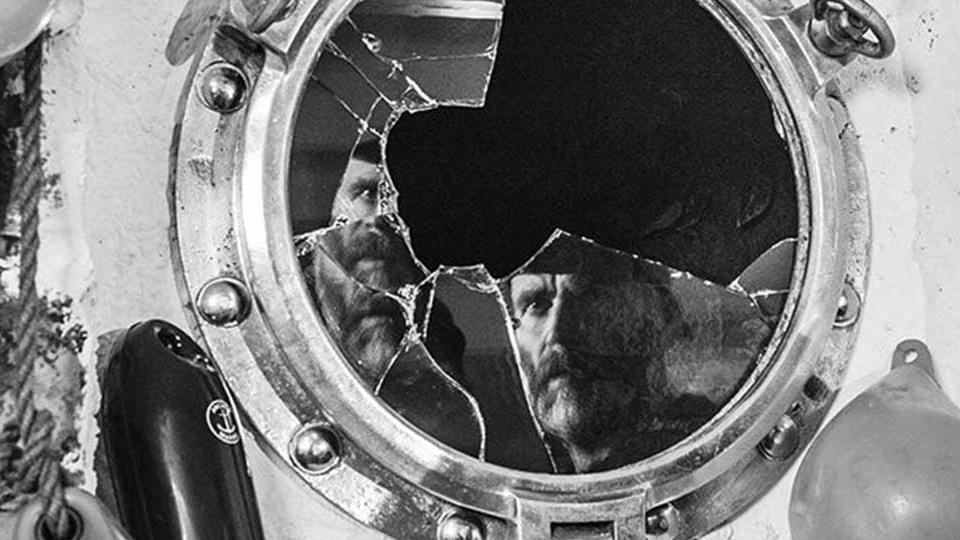 We are sad to report that, due to the coronavirus outbreak, South By South West (SXSW) will not go ahead this year, for the first time in the festival's 34 year history. We know how much time, money and effort will have gone into scores of live shows and projects that were due to come to fruition at the festival which will now sadly not be realised, including a significant impact on a large number of UK artists and organisations. Our own Film and Music project, supporting a live score performance of BAFTA-winning film Bait at this year's festival in collaboration with BFI, will therefore not go ahead but we hope to explore other opportunities for the film later in the year.
Find out more about Bait here and why we think it's a fine example of UK creativity bringing Film and Music together in style.
Bait with live score
Bait, the sleeper indie film hit of 2019, released by the BFI to critical acclaim, heartfelt support from audiences and huge box office success, scooped the BAFTA for Outstanding Debut by a British Writer, Director or Producer in February 2020.
Written and directed by Mark Jenkin and set in his native Cornwall, Bait centres on the tension between the struggling fishing community and the influx of holidaymakers who have changed the face of the area. Shot in black-and-white, on 16mm film with a clockwork camera, the footage is scratchy and prone to flaring due to hand-processing, and the sound has been post-synched, but Mark Jenkin has deliberately used archaic filmmaking techniques to explore very modern concerns.
Cornish-Welsh musician and Welsh Music Prize winner Gwenno Saunders has createda stunning live score with Georgia Ellery (who also plays Katie in the film) which blends synth loops, violin drones and live vocals.
Bait is an exemplar of UK creativity, from Mark Jenkin's lo-fi approach to the film making process to Gwenno's unique ability to draw on her background in dance, theatre and performance to create a truly unique live score experience. While big budget, hi-tech films or TV series with huge scores make up a big part of the film landscape, Bait shows that UK creatives also have a knack for resourcefulness and storytelling using more DIY approaches and can weave music and film superbly to create truly special live score experiences.
Gwenno Saunders won the Welsh Music Prize in 2015 for her stunning album Y Dydd Olaf. Her 2018 follow up, Le Kov, is performed exclusively in Cornish (her first language) – so the stars aligned when director Mark Jenkin asked her to be a part of the soundtrack to his Cornish film about a fisherman's struggle to preserve his traditional way of life. With Saunders' background in dance, theatre and performance, expect the unexpected with this new take on the atmospheric world of Bait.
Georgia Ellery is a composer, songwriter and musician from Cornwall living in London. She is one half of alternative electronic pop duo Jockstrap and plays the violin in post-rock band Black Country New Road. She has worked on projects such as Underworld's 'Drift Series 1' and Damon Albarn's 'Africa Express', and has collaborated with the likes of Warren Ellis, Joan as Policewoman, Dean Blunt and Goat Girl. Georgia studied jazz at the Guildhall School of Music and Drama and plays the role of Katie in Bait.
Film and music
As part of the British Council Film and Music programme, we have been supporting the development and showcasing of live film score projects. Since 2016, we have brought together UK and international artists, musicians and composers with filmmakers and creative producers, to collaborate and explore the intersection of music, audio-visual work, archive material and film, within projects such as our Film, Archive and Music Lab Week (FAMLAB). Our other projects focus on film and music as part of cultural heritage, while Envision Sound is our education programme for emerging film composers, giving them the opportunity to learn from top UK talent including the composers Michael Price, Nanita Desai and Neil Brand. On 7 February, Spaces-in-between, our project with Video Jam in Manchester, culminated in live score performances of five new films at the Royal Northern College of Music, scored by composers from around the world.