UK-Japan Music Education Programme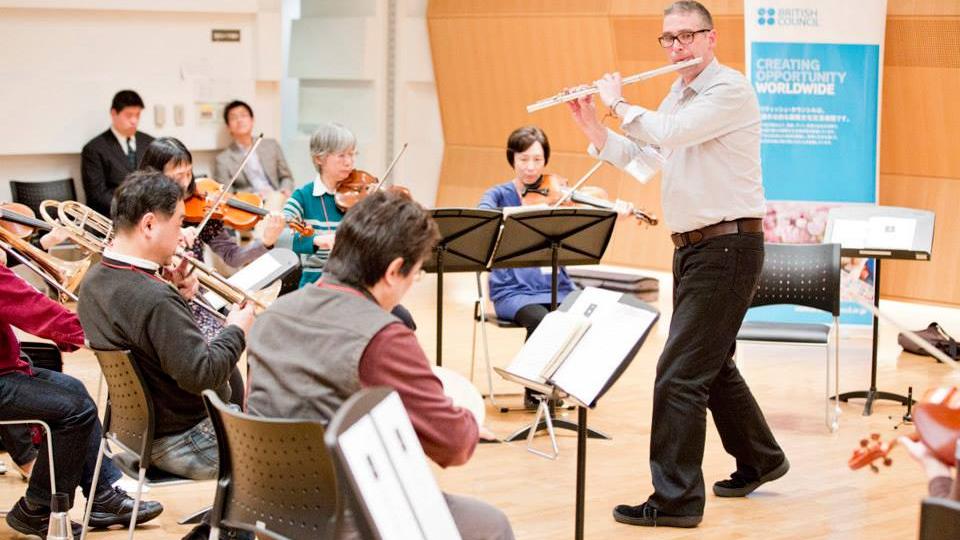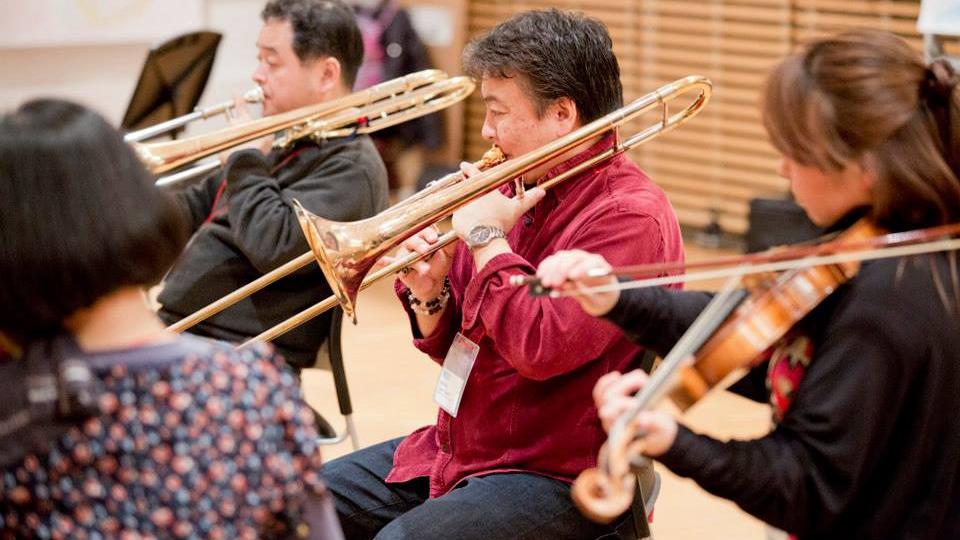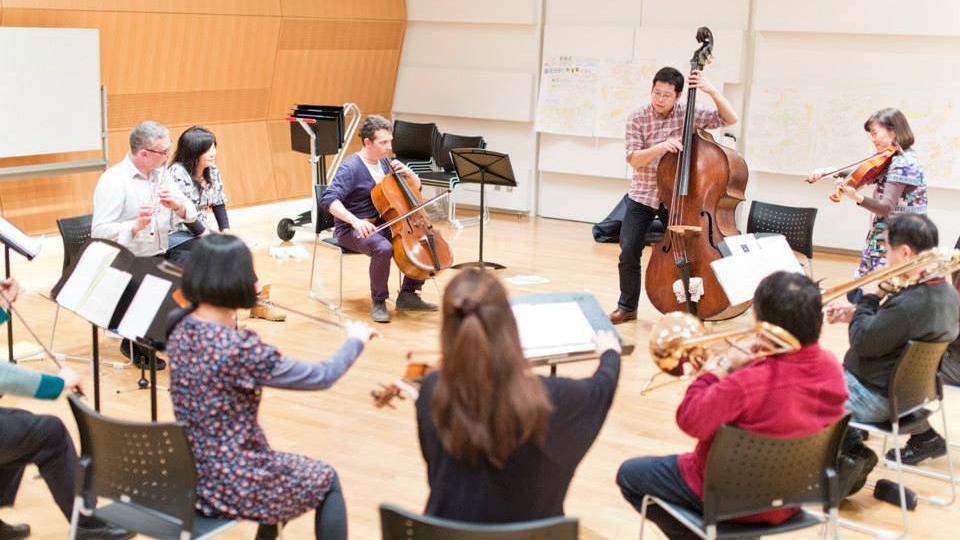 The British Council, in partnership with the BBC Symphony Orchestra, delivered a series of training sessions for orchestral musicians and music workshops for a range of people between 26 March and 31 March 2014. The training was led by Lincoln Abbotts, a musician, composer and animateur who has worked with UK orchestras and organisations to develop education and professional development programmes. He has worked extensively throughout the UK and overseas, and with the BBC SO for many years
The BBC Symphony Orchestra is committed to adventurous and innovative education work which opens up the diverse repertoire the orchestra plays to as wide an audience as possible. BBC SO Learning works in partnership with a number of organisations to involve families, schools, students and amateur musicians of all ages in creative projects that explore the orchestra's innovative programming. It involves the entire orchestra in learning work every season, as well as training individual musicians who are interested in leading and delivering learning work.
Activities included:
Skills development workshops for orchestral musicians to delvier creative education projects.
Family-orientated events, organised by BBC SO Learning and the Japanese Orchestras Association.
Condensed one-day programmes for orchestral musicians to develop new music.